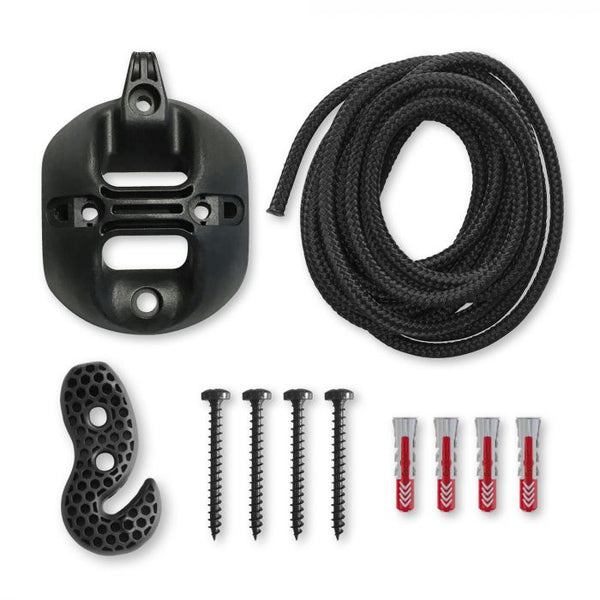 La Siesta CasaMount Multipurpose Suspension Set for Hammock Chairs | Black
The CasaMount multipurpose suspension can be used to attach any type of hammock chair to any kind of ceiling.  The unique design features angled screw guidance for use on drywall studs and joists--making it the only suspension of its kind on the market.
Weatherproof and UV Resistant

The improved MultiSpot, developed by La Siesta, works with any kind of ceiling--concrete, wood, and even drywall studs and joists--ensuring quick and easy installation.
The Patented SmartHook made of fiberglass reinforced polyamide can easily adjust the height of your hammock without tying any knots!!
Carrying capacity is 355 pounds.
Rope is 9 feet 10 inches