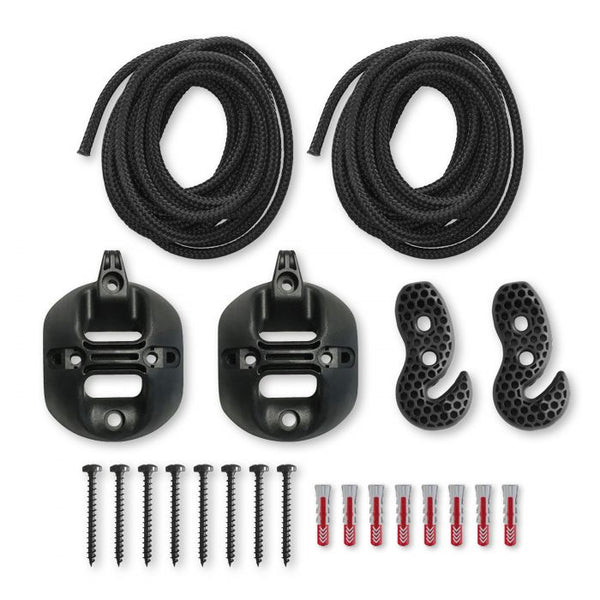 La Siesta CasaMount Multipurpose Suspension Set for Hammocks | Black
The ultimate suspension kit for hammocks, CasaMount is the universal solution for hanging any hammock from any kind of wall or ceiling—indoors or outdoors. Uncomplicated and easy to install, the patented design features optional angled screw guidance for use on wooden drywall studs—the only hammock suspension of its kind! 
 The improved MultiSpot, developed by LA SIESTA and made in Germany, works with any kind of ceiling—concrete, wood, and even drywall studs & joists—ensuring quick and easy installation.   With the CasaMount, any type of hammock can be attached to any kind of wall or ceiling. 
Weatherproof & UV-Resistant , LA SIESTA suspension systems are built to last. Tough and durable, they're designed to withstand the elements and hold up to the harsh demands of outdoor environments. The  Patented SmartHook is made of fiberglass-reinforced polyamide so that the height of your hammock can be quickly and easily adjusted—without tying any knots!  Made in Germany  Developed by LA SIESTA and manufactured in Germany.
 

Product Details  Carrying capacity: 440 pounds Rope: 2 x 9 feet 10 in   Material description: hook: polyamide (glass fiber reinforced) | rope: 100% polyester