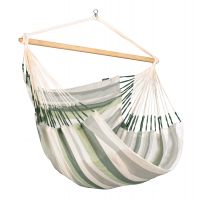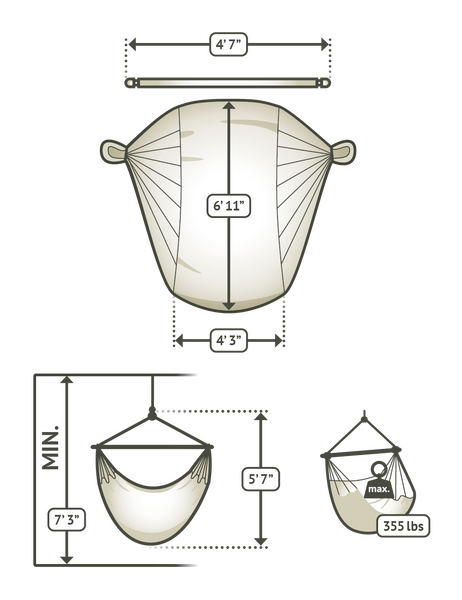 La Siesta Hammock Chair Lounger Kingsize DOMINGO Cedar Weather Resistant
Kingsize Hammock Chair
With a fabric surface of 6' 10" in length, Kingsize Hammock Chairs offer maximum seating and reclining comfort.
Our LA SIESTA weatherproof fabric was specially designed for the particular requirements of outdoor hammocks. It is easy to maintain, quick-drying and weather-resistant. It's mold-, mildew- and UV-damage resistant—plus the material is recyclable and can be re-used!  There is  a reinforced tearproof selvage which is constructed by  doubling the weft threads making it exceptionally tearproof.
The Spreader bar is made of high-quality bamboo: particularly robust and attractive. Thanks to its production in high-quality plate technology, it is exceptionally weatherproof and has a pleasantly smooth surface.  The spreader bar is made from Certified wood through responsible forestry.  The international certification system of the Forest Stewardship Council (FSC™) guarantees that the respective wood is sourced from ecologically and socially sustainable forestry.
With the Integrated 360° safety swivel you can turn your chair in every direction and to every degree without over-winding the suspension cords.